BOLLOX NYE
The Deaf Institute, Manchester.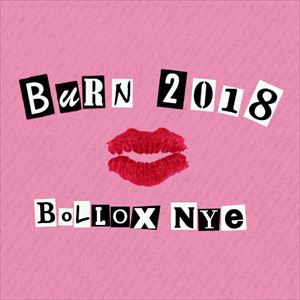 This event is for over 18s only - No refunds will be issued for under 18s.
More information about BOLLOX NYE tickets
To bring the year to a suitably riotous end Bollox is hosting its very first NYE party and we've only gone and curated the most savage line ups ever to fit in one building in the history of Queerchester.
Fighting it out for your attention across all three floors of The Deaf Institute will be:
This Is Not A Sex Shop Décor
Miss Field's Make up and Nail Bar
DANCEHALL: BOLLOX DJs + GUESTS CHEW DISCO
Trans Masc Non Binary bear? Floppy fringed femme emo gay? Big butch S+M Dyke or misfit outsider from straightsville? all are welcome to join the masses defecting from Canal Street to enjoy the friendly atmosphere of our queer underground utopia. DJs Zoe Mc Veigh, Beardre Barlow and special guests Chew Disco with be whipping you into a frenzy with the sounds of Janelle Monae, Yeah Yeah Yeahs, Erasure, Bjork, The Slits, Fever Ray, Guns 'n Roses, Sophie, Beyonce, Girls Aloud, Die Antwoord, Bowie, Miss Kittin, Christine and the Queens, Prince, The Ramones, Kate Bush, Goldfrapp, Pixies, Donna Summer, Arcade Fire, Peaches, Salt N Pepa, Blondie, Nirvana, ABBA, Nine Inch Nails, Whitney, The Strokes, Fleetwood Mac all their eclectic friends.
dirty pop / punk rock / r n b / lesbian anthems / whatever
BLUE OYSTER BAR: KISS ME AGAIN
The KMA collective are easily one of the big success stories of 2018 with their wonderfully curated monthly sold out LGBT+ dance parties in the dank and sweaty Soup Kitchen basement. Watch them explode onto the festival circuit in 2019 as their star continues to burn a new bum hole in MCR's clubbing scene – we've got a good feeling about these guys.
queer noise / house / techno / disco beats
Only comparable to the hedonistic and cultural staining heydays of FLESH and a bathroom at BERGHAIN, BODY HORROR has been creating a right stink with their visceral parties over in Salford these past few years. Join BH residents The Niallist and Bleaching Agent and their cast of cult members for a night of sodomy and savagery behind the gender neutral darkroom curtain.
Bring along pictures and stories of your celebrity enemies, exes and villains of 2018 and we'll ceremoniously immortalise them in our very own 2018 Burn Book that will go into the Bollox archives for posterity.
Bear, Trans Masc, Non Binary, Sissy, Cissy, Rebel Dyke, Muscle Mary, Queer Punk, Lipstick Lesbian, Fetish Queen ... however your identify – come and find your tribe at Manchester's most diverse LGBT+ club night.
Our new year's resolution is to throw more frequent parties in 2019. Keep your peepers peeled for an announcement in January